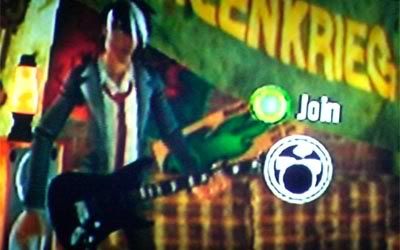 Blitzkrieg

- Literally, 'lightning war' . A new, quick, mobile and mechanised style of warfare used by the German Army during their conquest of Europe from 1939 to 1941.



Blitzen

- one of Santa's reindeer
It's hard to believe that my Christmas break is already half over! It's been a frenetic hurricane of activity since I finished my exam last Friday. Where does the time go?
Friday Dec 19
- I had a morning exam followed by lunch with my friends to celebrate. Afterwards, I went home and spent the next few hours making
Christmas cards
(and writing a well-received holiday poem). I finished the night up at the pub celebrating our brief reprieve from school as well as
Maximus
' birthday. I retired exhausted.
Saturday Dec 20
- I woke up for
lunch
with
Evey
and parents after which we dropped by Pacific Mall. The plan was actually for Evey and I to go downtown to pick up a present for the gift exchange at a party I was attending the next day, but we didn't have the time. Evey had to return home for approximately 5 PM. After that, I spent the next hour or more working on Christmas cards for
Sydney
and my high school friends, then headed to dinner at Vaughan Mills. Vaughan Mills may possibly be the most poorly conceived mall ever... There are dozens of stores lining the periphery of the mall that are virtually indistinguishable. It's terribly hard to pinpoint one when you're driving around. After returning home from dinner, I stayed up late working on Christmas cards for
Mei
and
Pomme
, who I was going to see early Sunday. I retired at about 3 AM, again exhausted.
Sunday Dec 21
- After church, I went shopping with
Pomme
for the last part of Evey's gift and snow pants for Monday. Then it was time to work on more Christmas cards for my undergrad friends. After the cards were good to go, I ran off to potluck at my friend's house in the
middle of nowhere
. It was a good time filled with food, friends, and Rock Band. I retired exhausted.
Monday Dec 22
- In the morning, Evey and I ran around trying to find her some boots for the afternoon's tobogganing excursion. We failed at that. In the afternoon, we headed off for tobogganing all the way at Christie station with
Mello
,
Lucky
,
Kushima
,
Yubin
, and
Yuffie
. We ate dinner in
Koreatown
at a restaurant with
impeccably
poor service, then headed over to
Kushima's
girlfriend's place to play Guitar Hero: World Tour and couples Monopoly (Evey and I lost, but just barely). I retired exhausted.
Tuesday Dec 23
- The morning was again spent shopping for boots with Evey. Apparently Friday's snowstorm had really put a crimp in her shopping time. We then bolted downtown to catch the
Sound of Music
at the Royal Alexandra Theatre. It was pretty exciting stuff, and the set pieces were absolutely amazing. At one point, a large roll of cloth was drawn across the ceiling and red banners were unfurled across all the balconies. The theatre was lit red with
swastikas
prominently on display upon each banner. The audience became part of the play - and even though it was all just for show, it sent a shiver down my spine. We continued shopping for our final Christmas presents down the PATH - a set of underground tunnels connecting many parts of downtown Toronto that serve as part walkway, part underground mall. They're a brilliant idea not to mention a display of Toronto's commercial opulence (many parts of the PATH are lined with marble!). We headed home in time for dinner and spent the rest of the night wrapping Christmas presents. After returning Evey safely to her house, I retired exhausted.
Wednesday Dec 24
- In the morning, Evey came over and we exchanged Christmas presents. I went out with my sister and Mom and we picked up a copy of
Rock Band 2
for the Nintendo
Wii
. Unfortunately, I didn't have any time to play it because I had to sit through the rest of my sister's shopping and then whisk over to my aunt's house for a family dinner. After dinner, my family and I played Risk - the most amazing board game ever. As a matter of fact, I even won (for the first time in a long time) - sliding in smoothly to completely my mission of dominating Asia and South America. We returned home late, and spent another hour or so trying out Rock Band. We named our band
Blitzenkrieg
, which sounds both very festive (Blitzen) and heavy metal. I retired thrilled... and exhausted.
Thursday Dec 25
- Christmas Day was filled with all the things one might expect Christmas to involve - church service, gift opening, family pictures, and an enormous turkey dinner. We also logged more than our fair share of hours on Rock Band, which we're pretty addicted to now.
Friday Dec 26
- My family and I woke up to catch a couple of items in Boxing Day shopping before shuffling off to the Royal Ontario Museum to catch a number of exhibits including the world's third largest cut diamond, a brief history of Shanghai, and... dinosaurs. It was all pretty drab until we got to dinosaurs, I have to admit. After that there was dinner with a family friend, whose place we dropped by for the rest of the evening. We came home for a couple rounds of Rock Band and then retired... you got it, exhausted.
This week has rolled by so fast and furious, I barely know where it went. I'm sleep deprived, my throat is hurting, and I'm loving it. I wish the break was longer and that I had some time to relax in addition to all the fun I'm having... but sadly, two weeks is a short time, and only getting shorter.
Merry Christmas everyone!!!