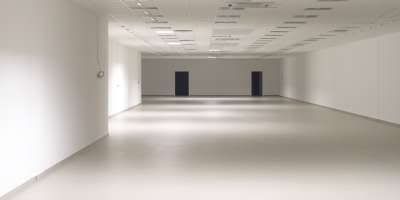 Christmas is always a flurry of activity and fun as my siblings descend upon Toronto from Montreal, Ottawa, and New York. As the youngest child by five and a half years, I've become quite accustomed to being alone at home. But still having spent many years with three siblings in the house, I revel in the time that we have together.
The holidays are a time for animated discussion about everything from travel to politics. For gaming (which has been, for the last three Christmases, on the Wii). For eating. For joking. For bonding. Like a whirlwind, the holidays blow through - enlivening my home for a brief period, and then vanishing, leaving a silent, empty space in their wake.
My second sister departed on Sunday and my brother caught his flight on 6 AM Monday. My eldest sister gets to hang around for a week more, but is doing so by performing her job from the her company's Toronto office (which means that she's only home in the evenings). That means that I'll have a few more nights of
Rock Band
(as an aside,
Evey
joined us in
Blitzenkrieg
last night and proved more proficient on the drums than both my sister and I combined despite having only picked them up once before in her life...!) but my day times are quiet.
I suppose this leaves me time to do the many things that I want to or ought to be doing. In the latter category is preparing for my Community Health presentation and Clinical Skills exam at the end of January. In the former category is watching Japanese drama (I've spent the last couple days finishing up
Attention Please
), playing PC games (I picked up a couple over Christmas, most notably
Red Alert 3
and
Knights of the Old Republic
), or working on my personal projects (such as the
Last Knight
, my perpetually work-in-progress Turing-coded video game from Grade 11).
Yet even these quiet times seem like a whisper, ready to blow away at a moment's notice and give way to the intensity of school once more. So in all likeliness, I will probably spend much of this time savouring the aftertaste of Christmas and enjoying what is left of our brief reprieve before being tossed back into the storm.
---------------------------------------------

Marking the end of Christmas, my holiday layout will be coming down soon. Thanks to everyone who shared kind words about it - I hope that it helped to spread some holiday cheer and get you all into the spirit of things.
While we're on the topic of my website - this multiple browser thing that's happening really burns. It used to be that virtually everyone used Internet Explorer (and a minority used and still use Netscape). Then Mozilla Firefox (my current browser of choice) came along - and that was great for users but also meant that my subsequent web layouts had to be tuned for both. That was quite a
pain
. Now this whole
Google Chrome
thing is happening, and since it's by Google it's more or less guaranteed to take off. I tried using Chrome a couple of days ago, and found my website layout uncomfortably broken.
Fixing web layouts is a bit like detective work, sifting through hundreds of lines of code and trying to determine what could be causing the problem in one browser (that is not causing any problems in another browser) without breaking what already works. In the end I fixed it, and so, AndyLand is proudly IE, Firefox, and Chrome compatible.