All the better to metabolize you with, my dear...
Today marked my return to class and the beginning of our new course on Metabolism and Nutrition. First stop:
endocrine system
.
The day began with an animated discussion with
Zo
about the nuances of
Grey's Anatomy
. If you've been following the show, you know that protagonist Meredith Grey has been on a sympathy trip for a convicted killer on death row. Now Meredith has always been an unlikable, indecisive, and irrational character. But as
Zo
posed it, her sympathy for this deeply flawed yet deeply wounded criminal (who had been chronically abused as a child) was truly touching.
Why? Presumably because he became distinctly human by the time of his execution. He came to a stark realization of the meaning of death and he was
scared
. In the face of his impending fate, he was livid with fear. But I have to disagree. This is a criminal who slit the throats of a half dozen young women with glee. The sympathy for his character stems from his sympathy for himself. He's scared, alone and out of control, of dying. Yet even in the face of how real and how frightening it is to be snuffed out like a candle in the wind, his preoccupation is with himself. His life. His fear. Never, even in the face of this epiphany does he stop to consider that his own actions had inflicted the same outcome upon many others. Never does he pause to empathize with his victims. And for that, he's still an ass.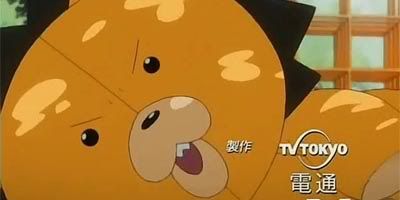 By our fourth hour of class,
Kon
and
Yubin
were practically comatose with boredom. I, however, couldn't bring myself to share their weariness. Our prof was just too damn jolly British. It was awesome.
After class, my friends and I went to the campus bookstore to buy our mandatory "Clickers." This device is essentially a remote control that allows you to input a multiple choice answer from A to E. This allows professors to ask questions and immediately poll the class for their opinion in order to keep students engaged. The results are tabulated in real time. It's actually quite a neat idea, except that it costs a whopping $50. That's one way to make medical students grumble.
I was actually having a bit of a gloomy day for a number of reasons, including my imprudent sacrifice of sleep last night to watch Korean drama. However, with exams consuming much of the last two weeks, it felt like forever since I had time to sit down and catch up with my friends. As a result,
Kushima
managed to convince me to take some time out of my day to hang out.
We dropped by a Second Cup for a couple of Italian Sodas (which
Kushima
had never tried, and as it turned out, distinctly disliked). On the way there, I actually caught
Kushima
beatboxing
involuntarily. I was mildly amused by this seemingly out-of-character talent. While I was expecting to sip a drink and talk for an hour or so before heading home to catch up on
Terminator: Sarah Connor Chronicles
, blog, and sleep, we ended up chatting for over 3 hours about everything from friends, to family, to relationships. This took
Kushima
all the way to prearranged dinner meeting with one of his high school and undergraduate friends.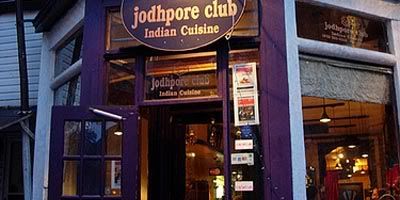 I was graciously invited to come along and to help choose a restaurant. I suggested
Jodhpore

Club
on Baldwin Street. I have only eaten Indian food a handful of times, but have enjoyed it each time. More than half of these Indian dining experiences were at
Jodhpore
Club, as Baldwin is close to both the downtown hospitals (where I worked a number of summers) and the University of Toronto campus. It sounded like neither
Kushima
nor his friend had ever tried Indian food before, so it was a fresh experience.
I was relieved to find that they both found the food enjoyable. We barreled our way through three pieces of tasty
Naan
, one bowl of
basmati
rice, and four curries (one beef, one lamb, and two
chicken

korma
). I'd never gone through quite that many dishes with a party of three before, and I was a bit nervous when Kushima's renowned arithmetic estimated our bill at approximately $80. Thus, we were elated when the total came up to be significantly less in actuality.
Overall, we agreed that the atmosphere and tastiness were well worth the price we paid.
Day 1, over and out.