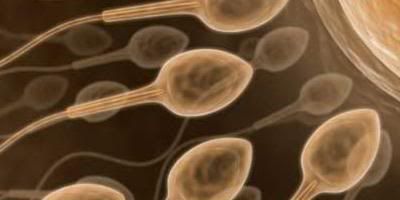 For our Problem-Based Learning exercise last week, we were required to research information on infertility. Infertility (the inability to conceive a child after one year of unprotected intercourse) is a problem that affects a whopping 15% of North American couples.
The most common investigation of the male side of infertility is a semen analysis, which tests male ejaculate for sperm count (number), morphology (shape), and motility (movement). This is usually collected in lab via masturbation, but the more shy may opt to collect their semen in a condom following frank intercourse (the disadvantage being that sperm is very temperature sensitive and needs to be shuttled over to the lab
immediately
or parameters may not be accurately measured). But how accurate is this method of data collection to begin with?
For my part of the discussion I contributed an
article
titled "
Endocrinological
,
biophysical
, and biochemical parameters of semen collected via masturbation versus sexual intercourse" published in the
Journal of

Andrology
(1993). It found that:
the volume of seminal plasma, total sperm count, sperm motility, and percentage of morphologically normal spermatozoa were significantly higher in samples collected at intercourse than masturbation, as reported previously. In addition, the markers of the secretory function of the prostate and the outcome of sperm function tests (

hypoosmotic

swelling test,

acrosin

assay, and sperm penetration assay) were significantly higher for the samples collected at intercourse.
The moral of the story? Your body
knows what you're doing to it
.
While you might
think
it's the same, those boys may not want to come out if you take sex
into your own hands
...