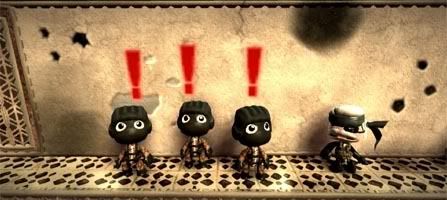 On Friday, I got off work at 5. Usually, I can count on my Mom for a ride home from Finch station, so I gave her a ring. No answer. Rather than trudge all the way uptown and be locked out of my house (I didn't bring a key), I decided to see if
Kushima
wanted to eat downtown.
Kushima is usually up for anything fun at any time, but as it turned out, he was leaving for China the next day. His parents were already on the way downtown to take him home to Markham, so he had to politely decline my offer. Bollocks.
Plan B. I remembered the
Bluenotes gift card
from my birthday and considered hitting the Eaton's Centre.
Okay
, I thought to myself,
It's Friday afternoon, and there aren't that many people on the street. A lot of people probably took off early because it's the weekend. If I walk across College to the Yonge line, the subway probably won't be as crowded as on other days.
(I usually catch the TTC subway on the University line and ride it around the loop so that I can sit down) If figured that if I could get a hold of my Mom by the time I reached Yonge, I would head north. If I couldn't, then I would head south and go shopping.
Now even though shopping by myself would probably be efficient, I wasn't really keen on clothes shopping alone, so I started brainstorming. Would
Sydney
be downtown? Maybe not. What about
Mello
? Definitely one of my more reliable lady friends. No, probably hanging out with
Lucky
if anything. Truth be told, the only person I'd usually trust to shop with other than
Evey
is
Pomme
- one of my oldest friends and annual Christmas shopping companion.
I thought about these people as I walked east on College toward Yonge. Then, about halfway... I saw Pomme! She was walking along with her boyfriend (who I got to meet for the very first time, which was exciting), and as I waved, I heard someone yell behind me. "Andy!" I turned around, and there was Mello! I didn't get to talk to either for very long, but that was a pretty uncanny scenario.
To offset this seemingly good fortune, I arrived at the subway and it was packed to the brim. I had to wait for three trains to go by before I managed to get onto one and squeeze myself inside like one of many canned sardines. Hooray? /end week