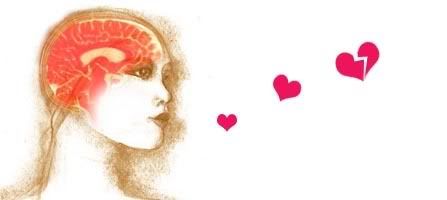 Today, I had the chance to attend clinical neuroradiology rounds. After watching and listening to the discussion of MR images, I realized that a substantial amount of the baseline knowledge that I needed to understand what was going on had been laid down as I studied for
Lady Brain and Behaviour
. My brain ached in pain as it tried to pull back all the diffuse bits of knowledge I had accumulated over the last two months, loosely tethered to the outskirts of my memory.
And as I attempted this painful memory exercise, I stopped to ponder.
Probably
, I thought to myself,
I've learned a sizable chunk of applicable medical knowhow this year
. But I remember so little of it. I realize that UofT believes in
iterative
learning, but the recognition of all this fleeting medical information still made me feel more than a little dissatisfied. I'd love to reacquaint myself with all my notes from this year, but not only am I not motivated enough to do so but there are literally thousands upon thousands of pages. Even when I hear a timely medical factoid and recognize, "Hey, I learned that, I'd rather like to look it up again," there is virtually no way for me to find the said fact. The stack of notes is simply far too overwhelming.
One day, I too will be like that neuroradiology resident who after years of training had no idea what a
clivus
was. Even I know what a clivus is. And that, sadly, is the point - right now, I know what a clivus is.
So the question is, is it better to have learned and lost than to never have learned at all?
I learned something else today:
Haikus are easy
But sometimes they don't make sense
Refrigerator
Doesn't it seem unfair that I'll probably remember this poem for the rest of my life, but in a few years I won't know what a clivus is?