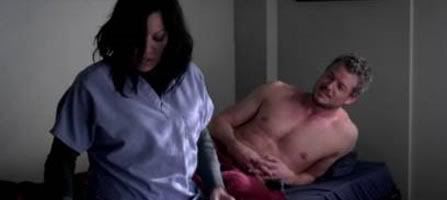 Thought it was only in
Grey's Anatomy
that residents have hot, steamy forbidden sex with their attendings? Feast your ears upon this
true
story told to me by a
real
doctor...
When Dr. X was in residency, one of their fellow residents of an unspecified specialty in an unspecified hospital had been sitting in the on-call room with one of the attending physicians, described as "one of the nicest attendings ever." In bursts the
chief resident
, who immediately levelled her gaze at the attending and exclaimed,
"
Herpes?
You gave me herpes?!
"
Another listener to this story commented, "That's pretty funny. Well... not for her. After all,
herpes is forever
." It is? Apparently so. It hides in your nerve endings and can flare up at any time given, say, an immunocompromising event. Consider it a souvenir of your hot, steamy forbidden shenanigans.