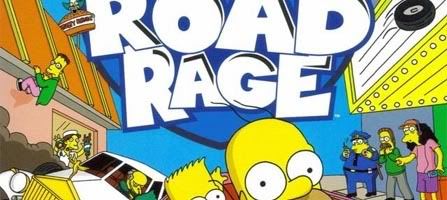 Last night, we left Montreal behind and headed for Ottawa to spend Civic Holiday at my sister's place (because the Quebec Nation does not get a long weekend)...
Today, I drove for the five hour trip from Ottawa back to Toronto. Including the six hour drive from Toronto to Montreal on Friday, my total highway hours for this weekend come up to eleven. I must bashfully admit that this is at least twenty percent of my total highway experience. Having previously described my city driving
pet peeves
, I thought this might be an opportune time to describe bad highway behaviour (the kind that makes me want to throw rocks at people).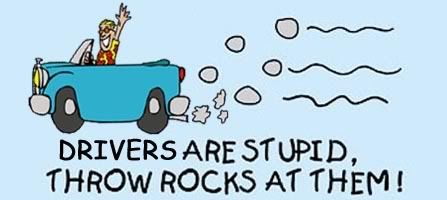 Trucks in the left lane

- Look, I understand that trucks need to use the highway. I respect that they are expected to run at a lower top speed than other vehicles. What I can't deal with is trucks that clog up highway traffic by occupying both the fast lane and the slow lane. Right, so truck #1 is travelling at 100 km/h and truck #2 decides to switch into the fast lane (average speed = 120 - 130 km/h) so he can pass truck #1 at 105 km/h. Not only does this slow down the whole lane, but at that difference in speed, it also takes all friggen day.



Cars that stick too close together

- When you're travelling between 100 and 120 km/h, you're supposed to leave at least 2 seconds between cars. Sniffing at the next car's ass not only is begging for five car pile-up but also limits the options for people who might legitimately need to change lanes.



Cars that pass you for no reason

- Of course, if there are legitimate reasons to change lanes (e.g. exiting), there are illegitimate reasons too. Apparently, the space I leave between myself and the car in front of me (so that I don't rear-end him when should he decide to slam the brakes) is an open invitation for people to thrust themselves in front of me. I don't really understand why this is - the car in front of me is travelling at the exact same speed as I am. Yet somehow, the scenario always seems to play out like this: I detect Jerk A tailgating me in my rear-view mirror. Jerk A pulls into the slow lane, zooms up, and tries to insert himself between me and the car in front of me (which is travelling at the exact same speed as me). This, of course, slows the entire lane down as every car in the lane slams the brake to re-equilibrate positions. No, seriously. If you think you're getting back in this lane, I will

fight you

. Now where did I put my rocket launcher?
Honestly though, 90% of traffic jams exist from selfish douchebag lane changing and 10% from vulture-esque curiosity whereby everybody slows down to stare at an accident.