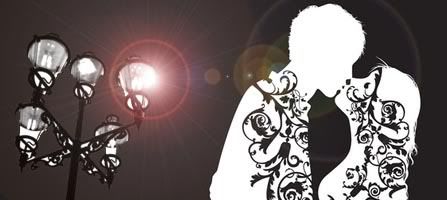 On Wednesday, my high school friend
Sydney
and I hit up a pre-screening for Bruce Willis' marvellously mediocre new thriller,
Surrogates
. Heading back to our suburban neighbourhood around 11 PM, we drove past the charming little pond which serves as a salient landmark for our area. The pond includes a little boardwalk with some benches and an extra wide shoulder for parking cars. Parked at the pondside was a single black minivan.
Sydney: Isn't it weird how no matter what time of day it is, there's always somebody at the pond?

Andy: Maybe there's a couple making out there.

Sydney: In the

dark

?

Andy: [/sarcasm] No, in the

light

.
Last time I checked, making out was not a spectator sport... except for those kids in high school who thought it was classy to suck face beside their lockers. Get a room - or a pond.