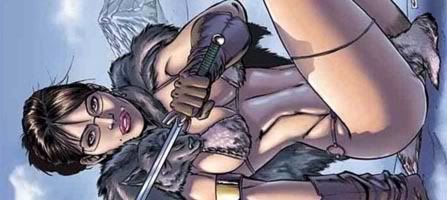 Sarah Palin, the world's most laughable vice presidential candidate has resurfaced... possibly gunning to be the future leader of the free world. Scary? I think so.
Palin has decided to start her new publicity campaign in none other than my-favourite-city-in-the-world,
Hong Kong
. I guess she figured she'd take less flak in a country where most people don't speak English very well. [begin satire] Palin, sporting an arctic wolf skin bikini, had these words at her address. "I've learned a lot since hitting the campaign trail with John McCain. I've worked hard to improve my foreign policy pedigree, and I'd like to assure you that this time around I know that I
cannot
see Hong Kong
from my house
." [end satire] Sweet. Now get the hell out of my [parents'] city.