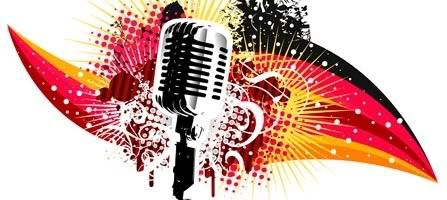 After a vaguely depressing PBD exam experience, the ladies and gentlemen of the Great Wall rallied together to recoup and de-stress. After lunch at Eaton's, we headed over to Echo in Chinatown for some karaoke madness. Unfortunately, we soon discovered that self-respecting karaoke joints don't open up until 3 or 4 PM in the afternoon, so we ended up kicking around for an hour or so eating
gai daan jai
at Chinatown Centre.
When 3 PM finally rolled around, we made our way back to Echo and belted out nonstop ballads for five-and-a-half hours until 8:30 PM. Six obliterated voices later, we'd accumulated many memorable auditory experiences - from muddling our way through the Wonder Girls' "
Nobody
" (even though none of us spoke Korean), to
J-Rock
and my "
No Air
" duet (you can be my girlfriend
anytime
), to my Phil Collins' "
You'll Be in My Heart
" solo... and the obligatory "
In the End
" rap.
Get your own playlist at snapdrive.net!
As our time drew to a close, we split ourselves down gender lines (J-Rock and me versus
Mello
and
Yuffie
) to peform a Grease favourite, "
Summer Nights
" - a new addition to our
Healing Tonics
repertoire this year. I swear, we sounded even better live. Sadly, I blame my camera's microphone for
filtering out all the nice echo effects
butchering our voices. (If you hear someone saying "crotch, crotch" during the performance, that was
Kon
being inappropriate with the camera-handling)
After our $12 per person five hour singing extravaganza, we hopped over to a nearby Chinese restaurant for a tasty Peking duck meal at an equally reasonable $16 a head. J-Rock practiced, and was ridiculed for, his slightly-more-broken-than-mine Cantonese. Meanwhile, a stimulating political conversation about Canadian national identity and parliamentary pitfalls ensued once
Stewie
finished talking about
penis
.
Bidding farewell to Kon at the end of the night, J-Rock practiced his goodbyes in equally questionable Mandarin.
Andy: Hey, you should say goodbye to Kon in his native dialect!

J-Rock: Kon's native dialect isn't Mandarin?

Andy: Dude, he's from Hong Kong

[one of Kon's most discussed identifiers]

.

J-Rock: OH RIGHT, KON'S A HONGER!

Stewie: You're so racist, J-Rock. All sounds the same to you, doesn't it?

J-Rock: Shut up.