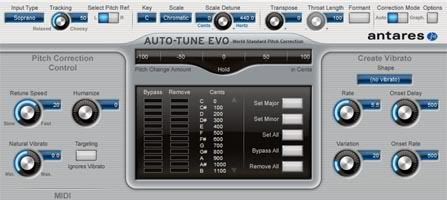 Okay, you caught me. I should be studying for my Community Health exam on Tuesday, but instead I've been getting my snow tires installed, watching
Korean drama
, and otherwise goofing off.
In the latter category, today I downloaded and installed a 10-day trial version of
Antares Autotune
, the voice manipulation plug-in popularized by
T-Pain
.
You see,
J-Rock
and I have often lamented that our
vocal abilities
don't match our love of singing. I figured, the only way I was ever going to let my voice appear on this blog again was to a) get an expensive mic, b) take vocal lessons, or c) bludgeon the crap out of the recording with Autotune. I picked option C. Can you think of a better way to procrastinate?
I recorded a short clip of Heart's
Alone
. Check it out:
Get your own playlist at snapdrive.net!
Universal Music Group
here I come!