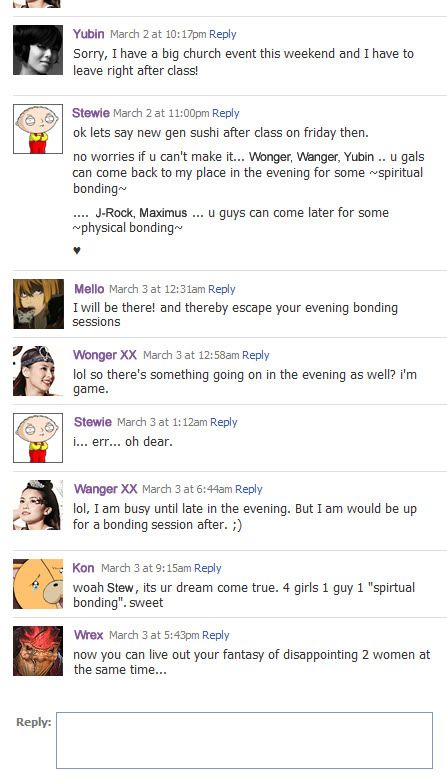 So, there's been a thread on Facebook planning lunch for Stewie's birthday.
Yubin
and two other gals (labeled Wonger and Wanger) are poised to miss it.
Stewie
being Stewie made a quip about making up for the missed lunch with a late night "bonding session."
Wonger and Wanger obviously missed the raunchy implications therewithin (or else have feelings about Stewie that were previously unprofessed). Wonger even included a flirtatious wink in her reply.
Meanwhile, Stewie and
J-Rock
, the resident thirteen-year-old males in our group, had to exercise all their willpower to stay out of the commenting fray and stop themselves from further embarrassing Wonger and Wanger by dragging them through the gutter. What gentlemen.