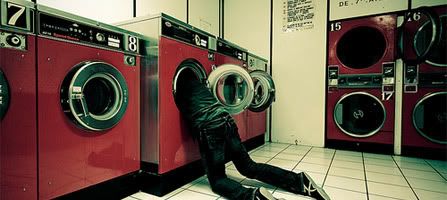 With
Stewie
, somehow it always comes to
this
. From MSN:
Stewie: I can pile up 3 loads of laundry before I run out of clothes/socks/underwear

Stewie: Right now I'm at 2 loads... Maybe not even - 1.9

Andy: Hahaha, well then still got a load left

Andy: So no worries

Stewie: Yeah, but I don't want to use up all my loads...

Stewie: At once

Stewie: If you know what I mean

Stewie: (and I mean laundry...)

Andy: Don't worry - you're young, it'll just come back fast again

Andy: If you know what I mean

Andy: (and I mean dirty clothes...)

Stewie: lol, actually but seriously though

Stewie: I know some guys who can only... like you know

Stewie: like 1-2 times a day

Andy: Do laundry?

Stewie: No, the other thing
Something tells me we're not talking about laundry anymore.