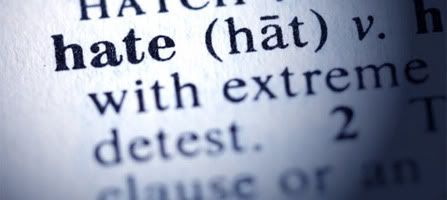 GameSpot recently published an editorial attacking "gamer entitlement" for what can only be described as a disgusting display of human crudeness - mass derogatory and sexist slurs and attacks against one of BioWare's employees for comments she made in an interview in 2006.
[Read about it here]
I agree 100% that this is unacceptable. It's disgusting.
What I take issue with is that the cause is "gamer entitlement" and the idea that gamers are not entitled to drive content - that game developers can do whatever they want to. Yes, they can - but at their own folly. My response is as follows:
"I don't think the issue here is gamer entitlement. Gamers are, in fact, to be expected to feel somewhat entitled to direct the way the gaming industry goes. They do so with their dollars, and they may verbally give companies the heads-up as to what kinds of changes will move those dollars. True, the actual decisions as to what goes into a game belongs to the developer - but a developer is likely being foolish to not heed the desires of fans or to insult them with shameless and half-hearted attempts to milk them for money (often referred to as "selling out").

The issue here, really, is that the Internet abounds with bigoted, crude, biased individuals who feel that under the anonymous cover of their PC screen, they can say anything. The problems are really those inherent to the flaws of individuals. Is BioWare right to set an example of these people if it's within their power or to exclude them from their community? Absolutely. The community can be no worse for wear as a result. It would be stronger, likely. I would respect this.

Are gamers entitled to express their dismay, disappointment, or (strongly) disgust at the direction of a company or games? Absolutely. They do so with their dollars, and in doing so with their words, they're merely instructing companies as to what's happening with those dollars. Games are a product. Development is a service. Gamers are customers. To wrongly point the finger at gamer "entitlement" as the cause for this debacle of shameful human conduct is merely to do another wrong, which is to propagate the erosion of service culture in North America."
As to all your idiots on the Internet who brought this issue to the fore, I may not agree with GameSpot's Laura Parker as to the cause, but I certainly agree with her about the problem. I think Aaryn Flynn said it perfectly, and I applaud him for doing so: "Whatever, f***ing moron"