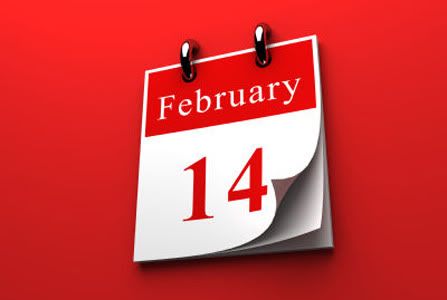 In February 2009, just months before meeting yours truly, my epic love Sandlot wrote a blog dissertation on the type of boy she would dearly fall for. Three years later, with Valentine's Day just around the corner, how does her real partner in crime stack up to these lofty expectations?
1. Boys who are artistically inclined are amazing. Guys who can man a one-person band, are aspiring photographers, can dance or draw without being such an artist about it are pretty much amazing. If you can do all of the above, i will personally start up your own fan club (buttons included).
While, like any good Chinese kid, I played piano until Grade 8, I can barely pound out a scale anymore. I did buy a guitar with the aim of impressing Sandlot, but never managed to learn more than two chords. My artistic endeavors are limited to chibi doodles and my photography tends to consist of a smart phone and some soft blur. As for dancing, I can DDR. Does that count? I guess this explains why my fan club doesn't have buttons.
2. If you smoke, cuss like a sailor or have tattoos, then you are amazing. It's has nothing to do with the vice itself, but everything to do with the fact that you send out a big "eff you" to the system. I probably wouldn't date you, but i still think that you're motherfucking amazing.
I don't smoke or have tattoos, but on the plus side my chance of dying of lung cancer is much lower, and my ability to step into an MRI scanner without having my skin burned off is much higher. It's ironic that Sandlot, in effect, ended up dating probably the most compulsive rule follower ever. I'd also like to note, that when I do cuss people out like a sailor, Sandlot really dislikes it. I guess she's either grown up or... she lied!
3. Boys who are articulate and eloquent speakers are amazing. This is only to benefit and make up for my personal bouts of social awkwardness.
Finally, something I can pretend I'm good at! Despite having sometimes been called a human dictionary, my recent CaRMS interview tour hasn't exactly made me feel like a Barrack Obama level public speaker.
4. If you own a blog, you are amazing.
Check, check, and check.
5. Boys who are academic intellects are amazing. BA.MA.PH.D.MD. The more letters you have affixed to the end of your name, the greater the possibility that i will love you. Academic snobbery gives me the warm fuzzies on the inside. That, and i envision having such incredibly brilliant child prodigies who will eventually be shipped off to Mrs. Norton's Academy for Gifted Kids and Intellectual Geniuses because the public school system can't handle their profound intelligence.
While I might one day (with any luck) have some of these letters affixed to the end of my name, I'm not entirely sure I want a genius kid named
Harvey's
. We'll have to talk about that.
6. Boys who are ambitious are amazing. I find it strange that ambition tends to get such a bad rep because personally speaking, i would rather date the keener sitting in the first row of class with the 10-year plan then the dude who graduated university two years ago and is still working at pizza hut.
If by ambition, you mean achieving the rank of
Commander
in Halo: Reach and starting up a DDR Club in my
alma mater
, then yes, I've got that covered. At least, I don't see any Pizza Hut in my future... unless it's in my tummy!
7. Boys who are elitist about their music are amazing. If your taste in music is so obscure that even the members of your favourite band can't recall being in the band, or if you own the entire Billy Joel collection and know all the lyrics to "We Didn't Start the Fire", then you are amazing.
This is probably my biggest failure. The most obscure my music tastes dabble with is Linkin Park, but I can probably sing along to all the words of Avril Lavigne's
Sk8er Boi
. Maybe opposites can attract after all...
So that's it. If you fall into all of these categories then i fucking love you and want to be your best friend, even if don't know you.
So that's it, I can dubiously slot myself into 4/7 of Sandlot's pre-dating man-requisites. I've done the math, and that makes me only 57% of the man she envisioned herself ending up with!
Despite the discrepancy and the fact that I'm still trying to talk this girl out of sky diving, she is absolutely the one for me. So the question is... Will you be my Valentine, Sandlot?